Extensive training session were organized for Customs Staff at Lahore, Peshawar, Islamabad and Karachi. The training sessions were aimed at improving the know-how in identifying counterfeits.
6th Oct 2008
The Standing Committee of Senate on Interior held a meeting on 6th October 2008 in the Parliament House Islamabad. CEO, PIPS (Pvt) Ltd was invited to discuss about current IP issues, governing laws enforcement activity and the "way forward".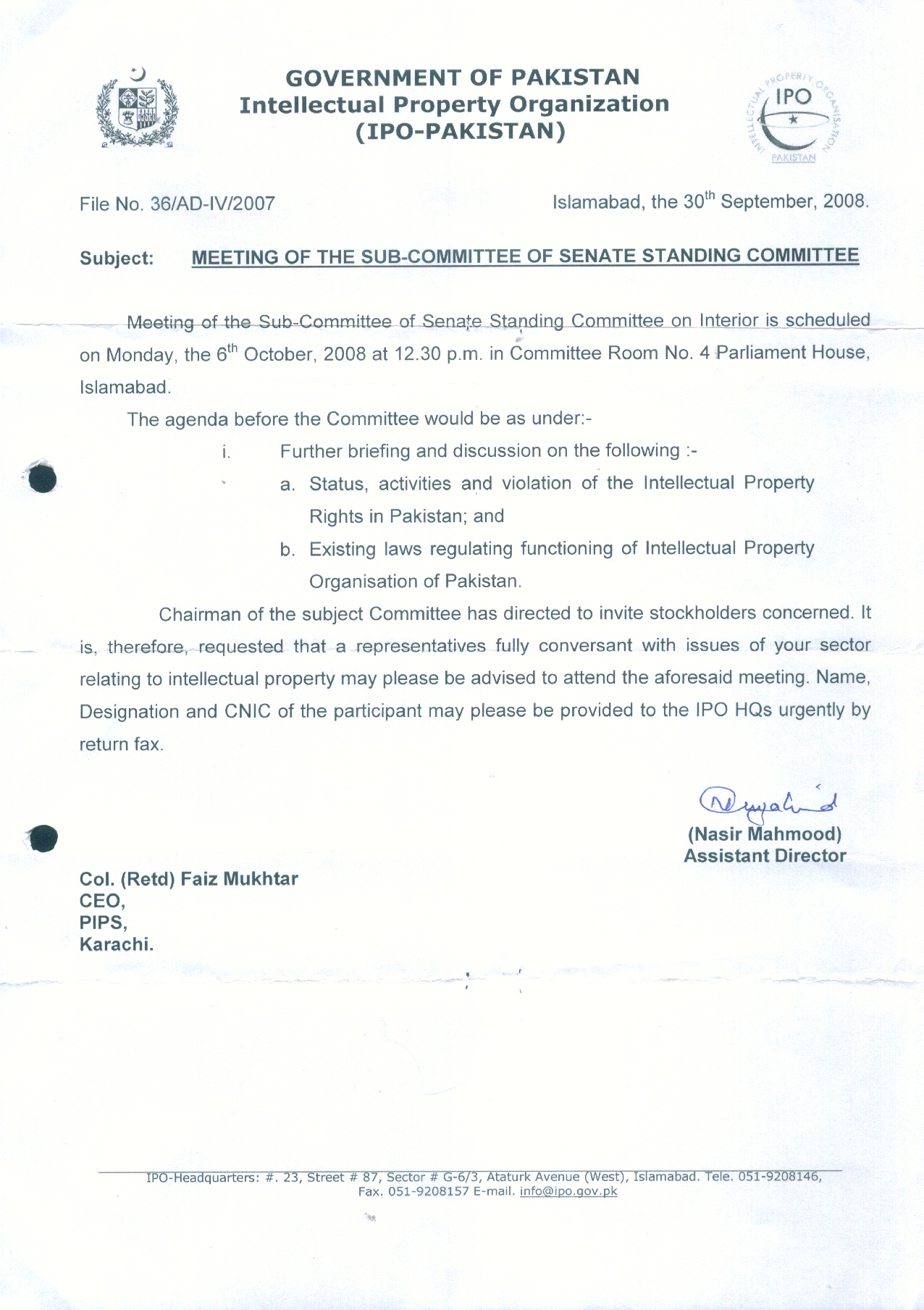 20th May 2008
A meeting of Members of Intellectual Property Enforcement Coordination Committee - Karachi with World Intellectual Property Organisation was held on 20 May 2008, at Kandawala Building, M.A Jinnah Road, Karachi. Lt Col. (R) Faiz Mukhtar Qureshi CEO, PIPS (Pvt) Ltd attended the meeting and briefed the participants on the current situation of piracy and counterfeits in the Country.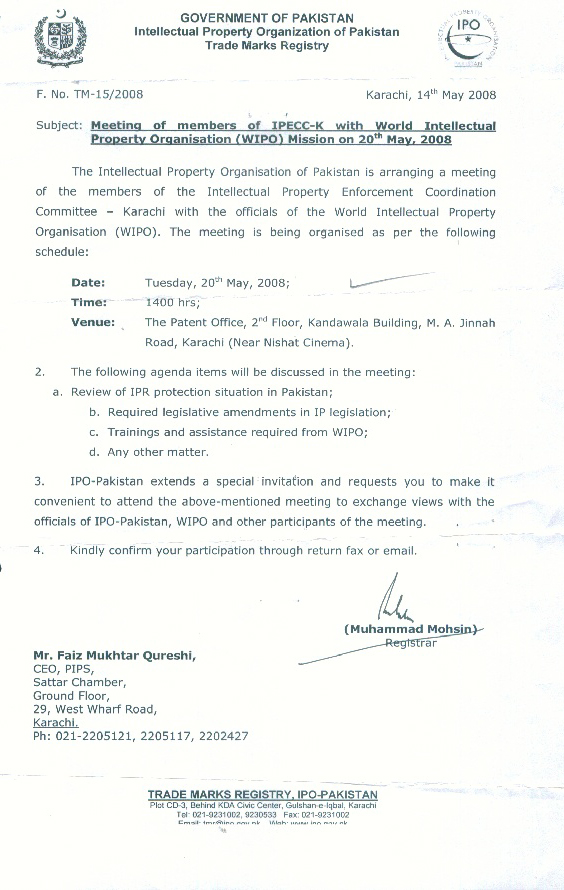 13th Feb 2008
IPO-Pakistan appreciates the Cooperation of PIPS for Providing Prompt and Timely Input on Current Position in Book Piracy and Mobile Counterfeiting in Pakistan.